Courageous Leadership Imperative
Bringing the center and the edge together to grow the church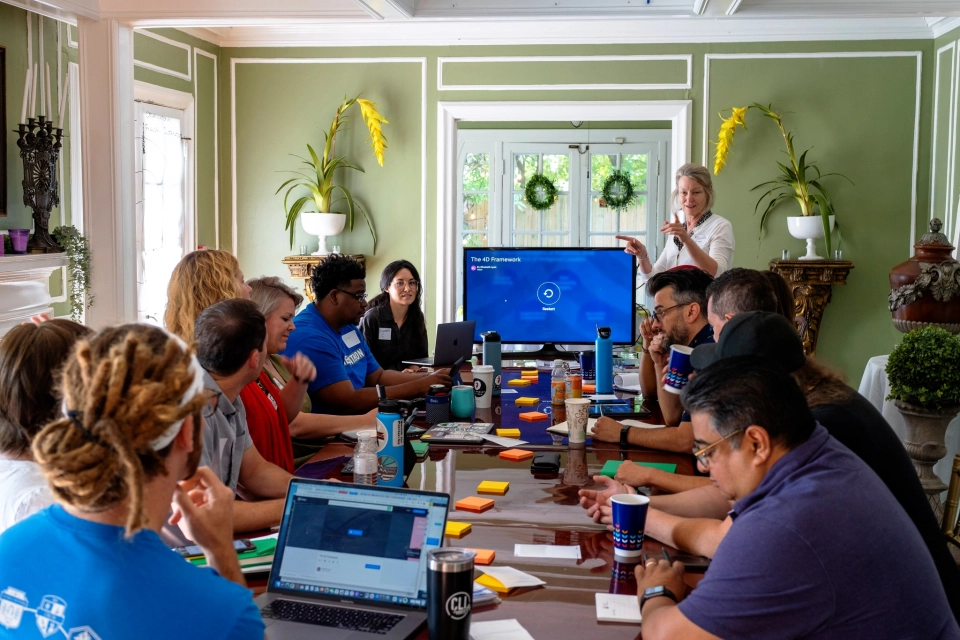 Building a community of courageous leaders
Developed in partnership with the Lilly Foundation's Thriving in Ministry initiative, the Courageous Leadership Imperative (CLI) nurtures leaders both at the "center" of the institutional church (innovators working for change from within an organization) and leaders at the "edge" (those working for change at the edge, or even outside, the usual practices of the church). CLI seeks to embolden and support these leaders to innovate and try new things for the sake of reaching new people for Jesus Christ.
CLI supports multiple cohorts of leaders in ministry through an intensive program, including tracks for mid-career clergy, innovators leading non-traditional faith communities, anchor pastors, next generation leaders, and entrepreneurial women. CLI also connects center and edge leaders across different contexts to enlarge and enrich the meaningful work of both.
A cornerstone of CLI is regular TMF Launch gatherings. Each TMF Launch gathering provides church leaders and congregational teams from across the country with an opportunity to reflect on their dreams, build relationships with each other, and create innovative ways forward for their churches and ministries.