Rev. Lisa Greenwood selected as next president of Texas Methodist Foundation and Wesleyan Investive
Rev. Lisa Greenwood selected as next president of Texas Methodist Foundation and Wesleyan Investive
On August 8, the Texas Methodist Foundation (TMF) and Wesleyan Investive Boards of Directors elected the Rev. Lisa Greenwood as president of the two organizations. Greenwood succeeds Tom Locke, who announced his retirement in November 2021 after serving in the role for more than 33 years. Greenwood assumes the role as president of both TMF and Wesleyan Investive on September 1.

For over 30 years, Greenwood has been a change maker within ministry and faith communities across the country, driving the development of programming and organizational growth. Since 2012, Greenwood helped expand the TMF/Wesleyan Investive into a nationally recognized thought leader.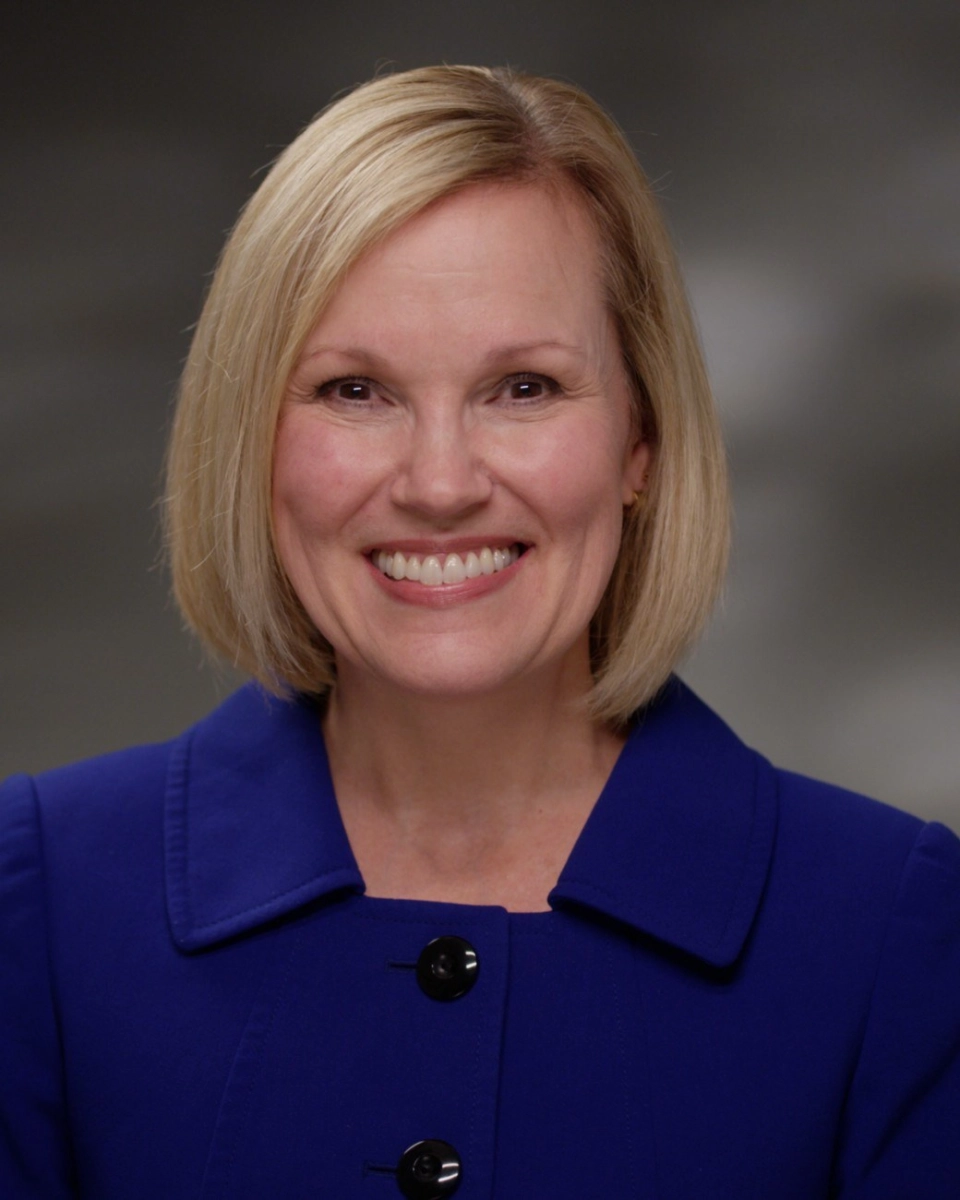 "Our broad recruitment process enabled our Selection Committee to recognize the deep strength of leadership we already have internally within TMF and Wesleyan Investive. Lisa brings the gifts needed to build on the strong foundation of organizational culture and values for TMF and Wesleyan Investive for years to come," TMF Board Chair Teresa Keese explained. "The trusted relationships and connections Lisa has cultivated over her career throughout the Methodist church and with a wide array of faith communities and nonprofits are crucial for leading in a rapidly changing denominational and ministry landscape."
Greenwood was chosen following a national search conducted by Korn Ferry that engaged over 300 candidates from both the non-profit and for-profit sectors. Specifically of note during the selection process was Greenwood's leadership and expertise in developing programming and relationships that led the organizations to national recognition, as well as her deep understanding of the purpose, values, and culture of the organizations.

"It is a profound honor to have the opportunity to lead TMF and Wesleyan Investive into this next season. I'm grateful to the Boards and the Selection Committee for their trust in me and will build upon the strong foundation set by Tom Locke's leadership and vision," said newly appointed president Greenwood. "I believe TMF and Wesleyan Investive have a vital role in helping the church be its strongest witness, and I'm thrilled to lead such talented and devoted staff toward that effort."

A University of Texas and Yale Divinity graduate, Greenwood began her career as an ordained elder in the North Texas Conference of the United Methodist Church. Over 20 years she gained deep insight into local church leadership, finances, and management. She then took her talents to Horizons Stewardship Company, leading strategy in funding church ministry through annual, capital, and planned giving efforts. In 2012, Greenwood joined TMF to spearhead Leadership and Innovation where she expanded the platform throughout the South Central Jurisdiction of the United Methodist Church and then to a national mission field through Wesleyan Investive.

Wesleyan Investive Board Chair Roland Fernandes added, "Lisa is a proven leader who has demonstrated the innovation and courage vital to shepherd TMF and Wesleyan Investive as we work together to steward the potential of the Church. Her work was instrumental in developing the theory of change that is foundational to how we evolved both organizations over the last several years and helped strategically position TMF and Wesleyan Investive for the future."

TMF and Wesleyan Investive have a long history of sustainable and innovative responses to the needs of the church in fulfilling God's purposes and insuring lasting impact. Founded in 1938 during the height of the Great Depression, TMF is now the largest United Methodist foundation in the country, ending 2021 with over $734 million in total assets. Wesleyan Investive, formerly the United Methodist Development Fund, invests in congregations, leaders, and missionally driven innovation, catalyzing good works within communities, providing over $500 million over the last 50 years to fund ministry.

Clayton Oliphint, chair of the Selection Committee, concluded, "Lisa gave voice to a hopeful vision for what is possible for both TMF and Wesleyan Investive and how we might bring that vision to reality. The committee was inspired by her passion and confident in her leadership to guide these organizations."
---
About TMF
Texas Methodist Foundation (TMF) is a nonprofit organization dedicated to empowering the Church to achieve its God-appointed missions, and living our values of servanthood, integrity, and competence. TMF is the largest United Methodist foundation in the country offering assistance to United Methodists through investments, loans, grants, leadership platforms, gift planning, and endowment services. TMF serves the six United Methodist conferences throughout Texas and New Mexico. TMF is based in Austin, Texas.
About Wesleyan Investive
Wesleyan Investive is a national nonprofit that invests in congregations, leaders, and missionally driven innovation while catalyzing good works within communities. Over the course of its 50-year history, Wesleyan Investive has made over 2,000 loans totaling more than $500 million, encouraging churches across the United States to pursue their God-sized dreams. The work is made possible through partnerships with impact-focused investors and Methodist foundations across the country. Wesleyan Investive is based in Austin, Texas. To learn more, please visit https://www.wesleyaninvestive.org/.